Stay Off The Sidewalks!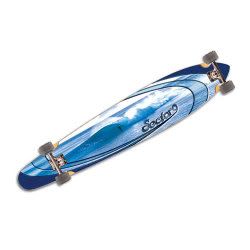 Watch out pedestrians - Piig just got herself a skateboard!! Big hugs and kisses to my
partner in crime
for this kick ass anniversary gift.

I haven't been on a skateboard since I was about 10 years old, but I'm excited about hopping back on the deck and learning all over again. I can't imagine myself doing all those gravity defying tricks that the younger grrls are up to these days, so I opted for a longboard made for cruising the streets like a surfer. Wish me luck in learning to carve up the asphalt!