Waging War On Clothes?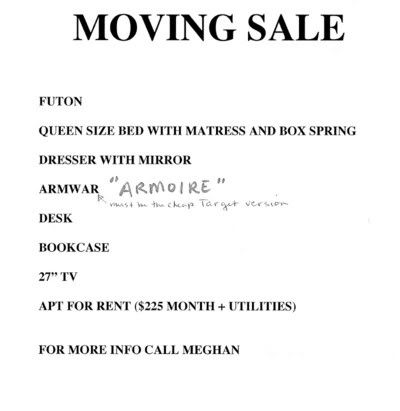 I love grammar cops. And sarcastic wit.
I found this posted to a bulletin board on campus. One would like to think that a college student would have the sense to at least use Spell Check on a flier they're going to post all over campus - especially when they include their name and phone number (which I kindly removed before posting here). Alas, I guess I expect too much.