Training Days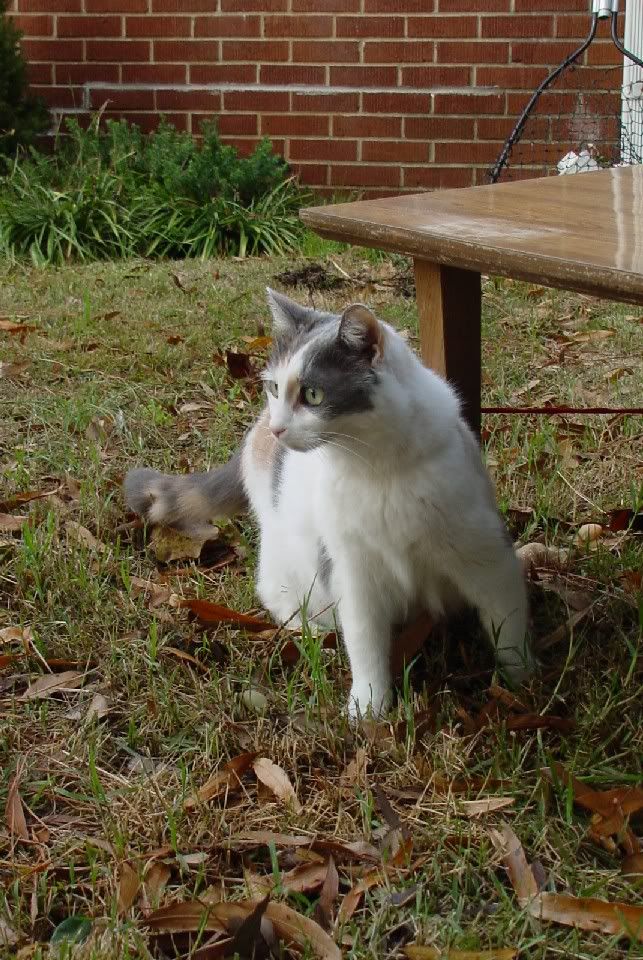 I spent this weekend helping Julie train for the Feline Olympics. Her sport is Tethered Squirrel Chasing. If you're unfamiliar with the sport, it basically entails a cat being tethered to a leash and then chasing unsuspecting squirrels gathering acorns. Points are given for style, agility, speed, grace, and actually catching a squirrel (although the latter is a rare feat indeed). As you can clearly see, Julie has her form down in aces. I am a very proud coach.
We practiced for hours in our front yard which has an abundance of acorns and squirrels. Julie especially loves training days as they involve lots of fresh drinking water and
Feline Greenies
- the energy snack of champions.
Wish Julie luck as she trains these next few weeks. We're going for the gold!