Give Me An "Amen"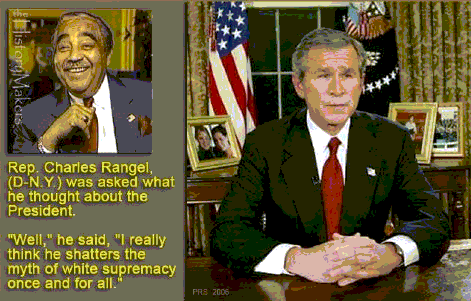 Isn't that the truth?!
Representative Rangel made this observation at last year's Congressional Black Caucus Town Hall Meeting. Here's the actual quote:
"If there's one thing that George Bush has done that we should never forget, it's that for us and for our children, he has shattered the myth of White supremacy once and for all."
Tags:
Charles Rangel
George Bush
White Supremacy